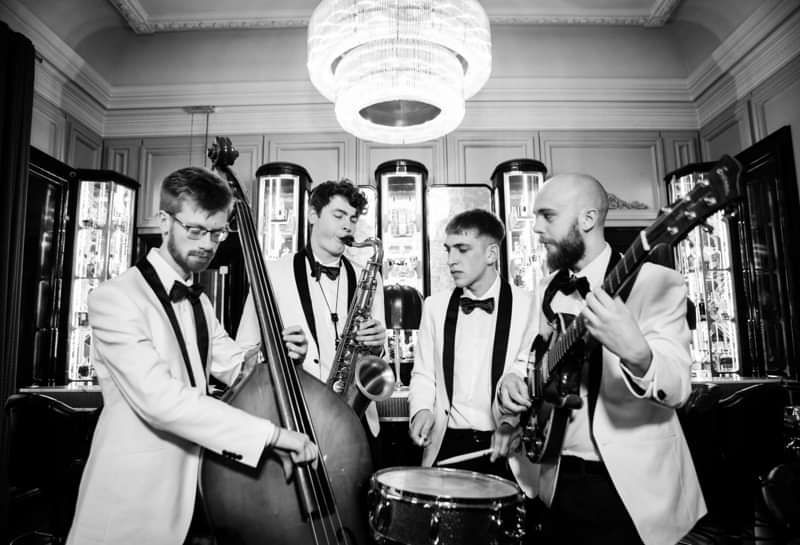 Gleneagles Ensemble
£8/ £5 (Student - bring ID)
Entry Requirements: 18+
Introducing The Gleneagles Ensemble ... four rising stars on the UK jazz scene.
Gleneagles, one of the world's leading luxury travel destinations, is supporting Royal Conservatoire of Scotland students through the creation of this new jazz quartet.
Tom Stephenson (guitar), Matt Carmichael (saxophone), Mark Hendry (bass) and Dominykas Snarskis (drums) will play a collection of standards and contemporary tunes at The Blue Arrow for this performance.