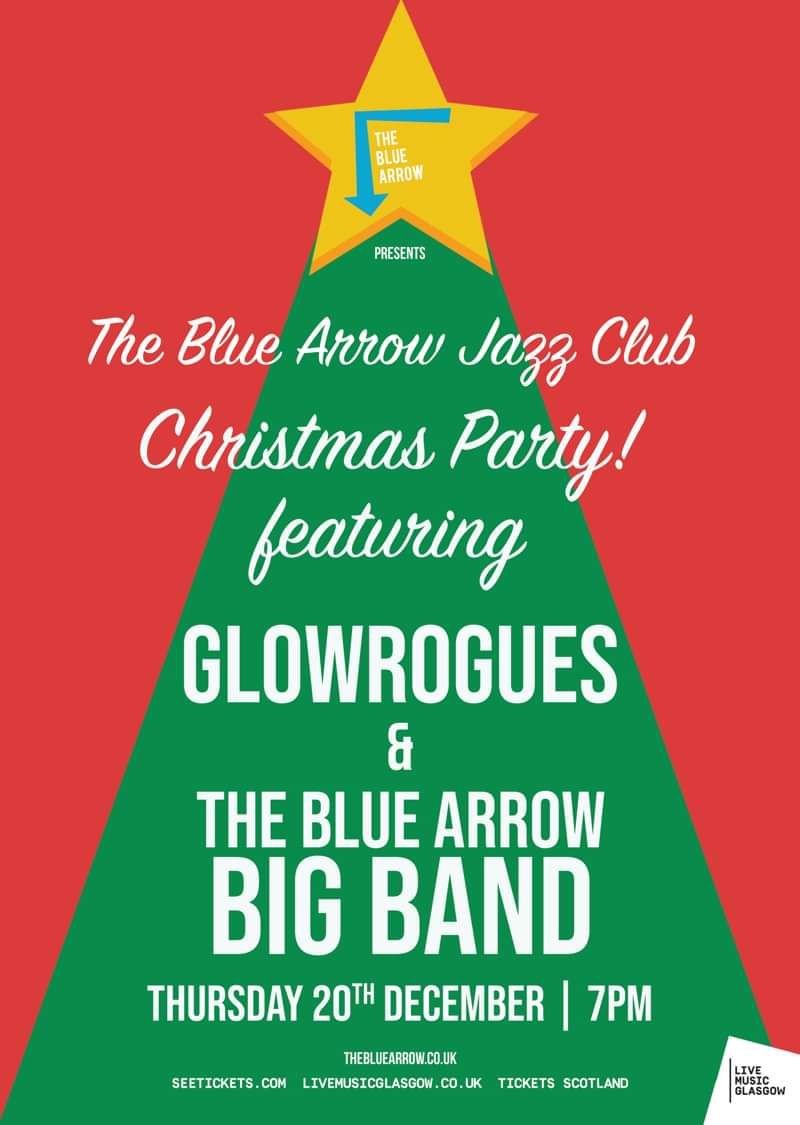 The Blue Arrow Christmas Party
Glowrogues + The Blue Arrow Big Band
£10 / £8 for students (bring valid ID)
Entry Requirements: 18+
Prepare your ears for an evening of phenomenal Big Band music.
Founded by Trumpet player Joshua Elcock, 'The Blue Arrow Big Band' is a new exciting big band formed of Glasgow's finest, bringing you original compositions as well as classic repertoire. This Christmas Party edition will feature guest singers, and some festive bangers.
Joshua Elcock is a Glasgow based Trumpet player originating from York. His playing credits include lead trumpet player in TSYJO, performing numerous gigs through the country with the awarding winning NYJO, and Tom McGuire & The Brassholes.
Glowrogues bio - "Choruses that make you want to throw your head back and shout CHOON!" - Jazzwise Magazine
Glowrogues are a Manchester-based collective led by Jim Molyneux. Their funk-fuelled, high-energy grooves are weaved into a tapestry that oozes heady ambient pop and tight horn-filled choruses. Players bring their vast experience from the jazz and folk scenes, having appeared with The Old Dance School, Apes Grapes, SKELTR and Mancunian jazz juggernauts Beats & Pieces Big Band.
The release of their live album 'Live at Jazz Plus Presents' in 2017 was described as "a tour-de-force of what happens when you blend a well-armed brass ensemble with crisp hip-hop beats."