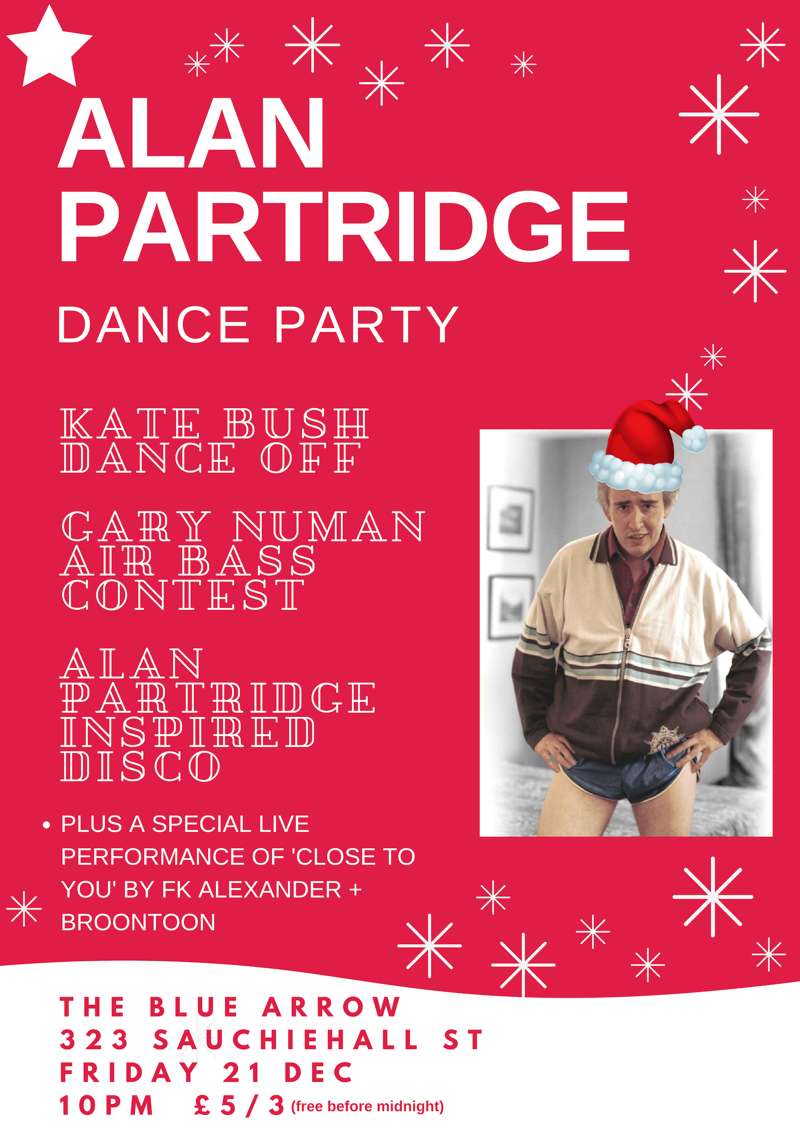 ALAN PARTRIDGE DANCE PARTY
£5/£3 // Free before Midnight
Entry Requirements: 18+
AHA!!
Join us at The Blue Arrow for the biggest festive Alan Partridge Dance Party in Scotland EVER.
If you find yourself regularly using Alan Patridge quotes in normal conversation, enjoy a bit of competitive air bassing to Gary Numan, dream of singing along to The Carpenters at the top of your lungs in a room full of people drunk on Blue Nun, then this is likely to be the best Xmas night out you have this year!
It's basically a condensed Pink Floyd concert for £500.
Bring your peephole Christmas jumpers, your rubber pants, and let's get appalling (by "appalling", I mean partake in a Kate Bush dance off).
"It must not, I repeat not, turn into an all night rave"
Sandrazzmatazz will be spinning all the hits from Alan's various radio and TV shows, as well as playing various tunes from bands he enthusiastically drops into conversation (as well as some guilty pleasures Alan would approve of)
The first 40 people in gets their very own Alan Partridge mask!
Line Up
ALAN PARTRIDGE DANCE PARTY