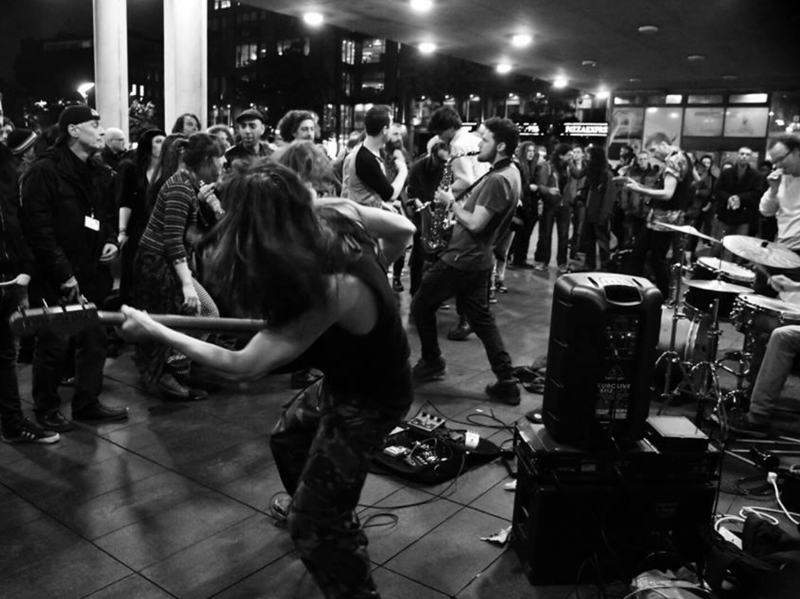 Doune the Rabbit Hole Warm-Up Party
Doune the Rabbit Hole presents: Steve Davis and Kavus Torabi DJ, Tom McGuire and the Brassholes, RAZA, Ask my bull, Kaputt, Letitia Pleiades DJ
£7 adv // £10 otd
Entry Requirements: 18+
Wakey wakey, Doune the Rabbit Hole Festival is stirring from hibernation! Come join the warm-up party for Scotland's favourite wee music festival, with a brilliant line-up of artists, bands and DJs setting the scene for lazy summer days at Cardross Estate, Stirlingshire.
Steve Davis and Kavus Torabi DJ - Tom McGuire and the Brassholes - RAZA - Ask my bull - Kaputt - Letitia Pleiades DJ
Doune the Rabbit Hole 2019 takes place from 19-21 July 2019 at Cardross Estate, Port of Menteith. DTRH started life in 2010, at a site near Doune (hence the name) and has since been celebrating the very best of Scotland's independent/DIY arts scene alongside amazing international guests each July. It's not all about the music either! This year's festival will include a huge kid's area, spoken word tent, well-being area, workshops, a cinema and delicious local food, ciders and craft ales.Visit dounetherabbithole.co.uk to find out more.
Line Up
Doune the Rabbit Hole presents: Steve Davis and Kavus Torabi DJ, Tom McGuire and the Brassholes, RAZA, Ask my bull, Kaputt, Letitia Pleiades DJ