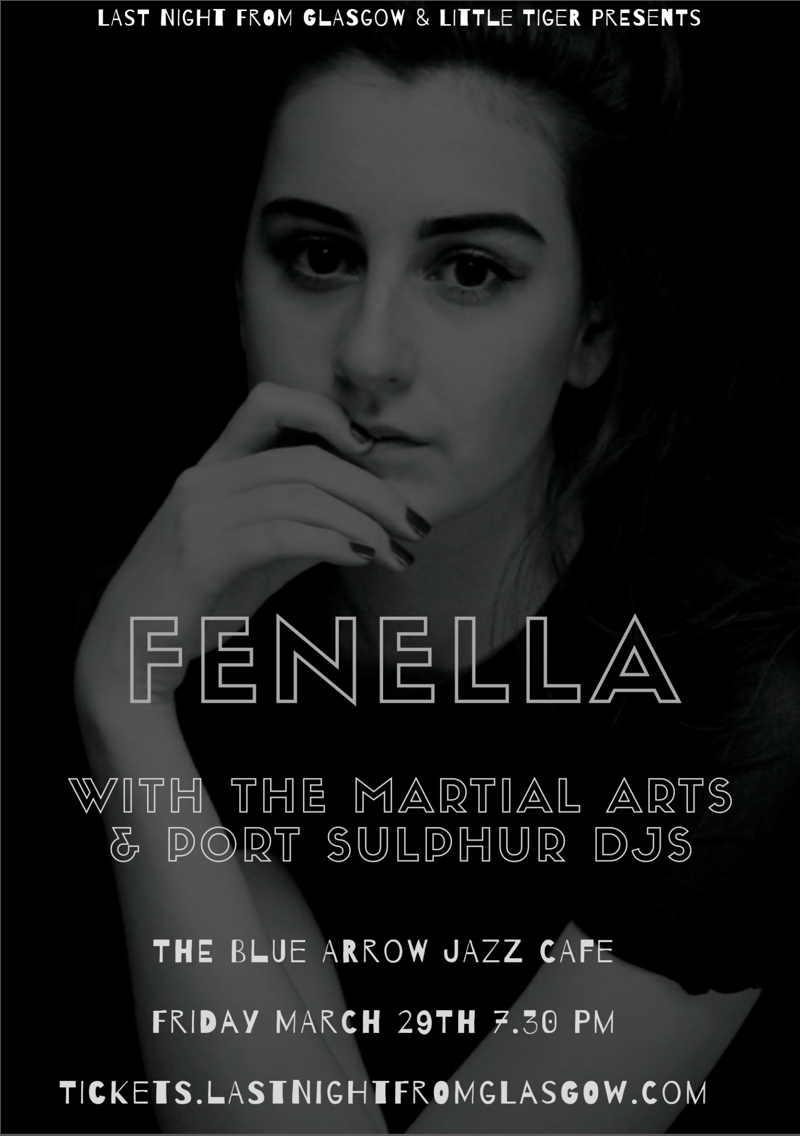 Last Night from Glasgow presents:
Fenella - A Gift from Midnight LP Launch
+ The Martial Arts + Port Sulphur DJs
Varies
Entry Requirements: 18+
Buy Tickets
Fenella - A Gift From Midnight is the first album released in partnership between the students of Riverside Music College and our Little Tiger label. in conjunction with fellow label, Last Night From Glasgow. We look forward to working more closely with them and hope that you will support this massively worthwhile endeavour.
The album will be launched at a special event at The Blue Arrow on March 29th, 2019. We will have supporting music from Port Sulphur DJ set, The Martial Arts and an acoustic set by Little Tiger artists The Plastic Youth, who will be releasing their own new single; details soon. Tickets for the gig can be obtained via the dedicated site: http://tickets.lastnightfromglasgow.com
We are also delighted to announce pre-sales are now live for our first LP release of 2019. Fenella - A Gift From Midnight is released on March 29th on Black and Rare Red Vinyl. You can preorder the album from the Last Night From Glasgow store below. http://shop.lastnightfromglasgow.com/product/fenella-a-gift-from-midnight
Line Up
Fenella - A Gift from Midnight LP Launch