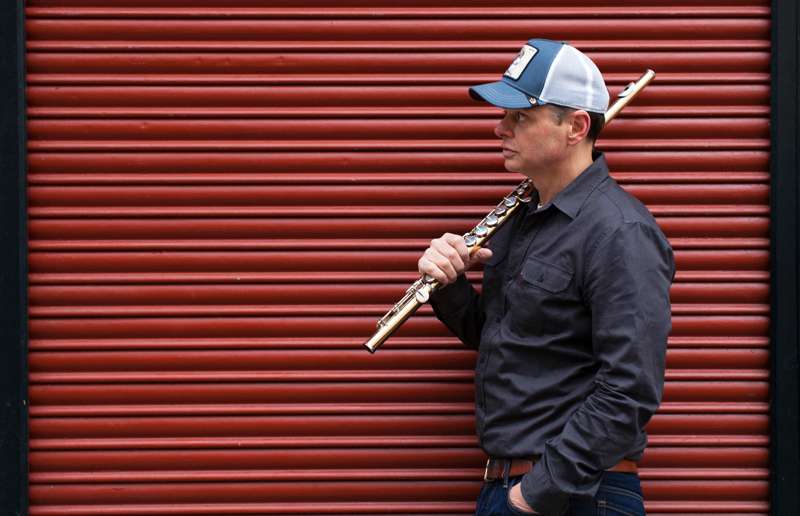 Rebecca Vasmant Presents: Chip Wickham
Chip Wickham brings music from his latest album Shamal Wind, mixing globetrotting, spiritual jazz expeditions with hard-won schoolings in the UK Jazz scene. On this new album, the sax, flute player and producer's second long-player for Madrid-based imprint Lovemonk, Chip continues the rapid ascent, which started, with his debut, La Sombra, in 2017.  No one hit wonder, Chip has two of the biggest selling UK Jazz vinyl albums in the last two years as well as critically acclaimed live performances with JazzFm voting his London Jazz Festival show as one of the outstanding shows of the festival. Chip spent his formative years in Manchester's close-knit jazz scene working with top UK Jazz artists such as Matthew Halsall and Nat Birchall.  A diverse artist who's recent collaborations include Dwight Tribble, Lack of Afro and Scrimshire. Now, after years globetrotting between Madrid and the Middle East, he divides his time between the UK and Spain. 
Rebecca Vasmant
In an age increasingly dominated by machine-created sounds, DJ-Producer Rebecca Vasmant is bringing a fresh new twist to dance music with her love of jazz. Rebecca is a passionate record collector and her knowledge exceeds her time as a "digger".
While promoting her own parties and record fair in Glasgow and touring over the last five years, her schedule has fitted in a six month tour with eight-strong Ghanaian outfit Kakatsitsi, presenting her radio show on Worldwide Fm showcasing the best in Scottish music, as well as working on her own live project 'Glasgow Jazz Experiment' which features world class musicians from The Scottish National Jazz Orchestra, her talents are not only in playing records, but in composing and live shows also.
Line Up
Rebecca Vasmant Presents: Chip Wickham