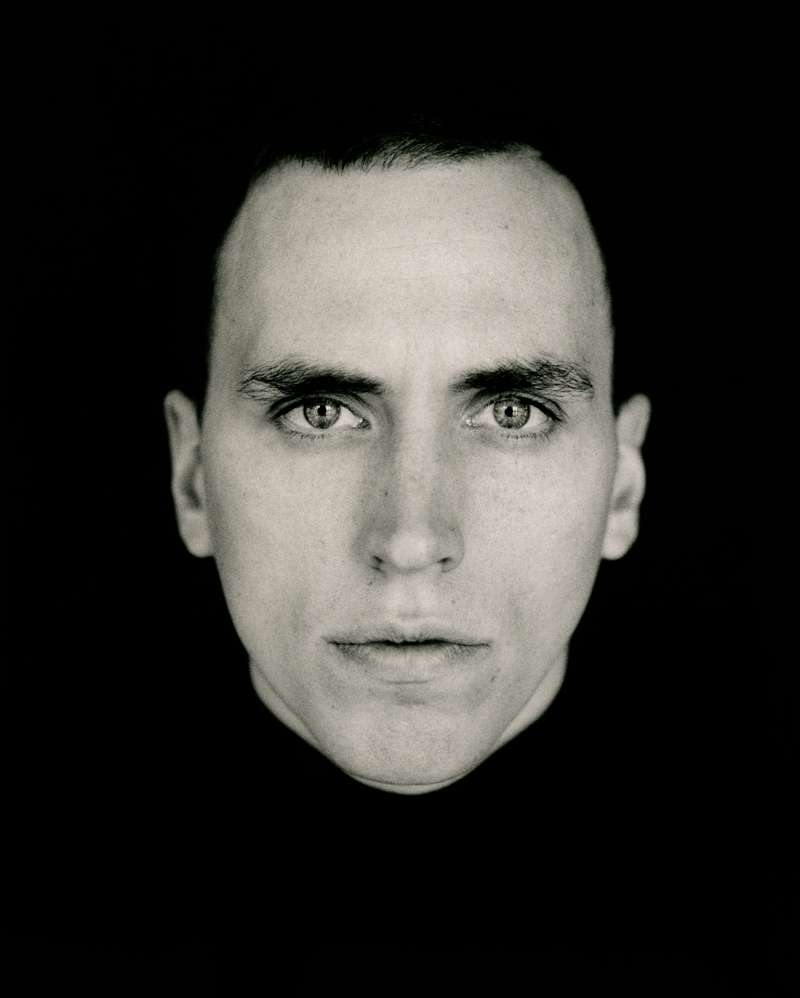 Martin Kohlstedt
+ Richard Luke
£10
Entry Requirements: 18+
Composer and pianist Martin Kohlstedt does not shirk from a challenge. You can tell by the look in his eyes when he makes a fleeting connection with his audience or when he returns to the refuge of his pianos and electronic keyboards.
Those same eyes search and probe remorselessly through whatever space is in front of him, even before he engages his intellect. Fraught with risk for a performing musician, this game of provocation pushes at the limits of control, but it bears dividends for the composer. Kohlstedt, born in the rural heart of Germany, has become celebrated for the energy and unpredictability of his concerts, selling out Hamburg's state-of-the-art Elbphilharmonie and playing such venues as the Russian State Library in Moscow and the Talar-e Rudaki in Tehran. But there is no pomp and circumstance in what he does. His focus is on a different way of conceiving music – and of communicating with it. He does not compose 'works' as such; rather he creates musical modules whose power lies in the way they can be combined and varied to produce conflicts and make points in ways that could not have been foreseen.
The same is true of his recordings. When he made his companion albums Tag (Day) and Nacht (Night), released in 2012 and 2014, Kohlstedt had to bite the bullet and produce a 'definitive' version of each of his musical inspirations. As a result the listener can eavesdrop on his secret rendezvous with his piano. With the 2017 album Strom (Current) the shapes of the performer and his instrument finally meld into a heady maelstrom of piano melodies and electronic landscapes, breaking down any barriers between new and old, between analogue and digital music-making. Structure and everything that goes to make sound become subordinate to the experience of savouring the moment. Those moments are as revelatory to Kohlstedt as his musical expression is to us – this is music as social interaction.
With that in mind, it is hardly surprising that collaboration has always been central to Martin Kohlstedt's work. He has sought creative stimulus by crossing genres and collaborating on two rework EPs with artists from the worlds of electro, hiphop and pop, such as Christian Löffler, Douglas Dare, FM Belfast, Dwig and Hundreds. This interdisciplinary approach suits him, since he was never quite at home in the world of classical music. Always looking for something more, he studied media art at the Bauhaus University in Weimar and now he regularly composes film scores and contributes to drama productions, both in the theatre and for radio.
In 2019, never short of ambition, Martin Kohlstedt continues to move onward and upward in his work. Collaborating with the 70 singers of the Leipzig Gewandhaus Chorus and its artistic director, Gregor Mayer, he has created Ströme (Currents). It investigates and gives expression to the process of interaction between a collective body and a feisty, intuitive solo performer. In this project, drawing on his own experience and the experience of his long-term colleagues, he lets things take their course and, as two musical forces come together, he allows for the possibility of failure. The result is pure dynamism, characterised both by monumental clashes and gentle rapprochements, and at no point is Ströme intimidated by conventional conceptions of what classical music ought to be.
Line Up
Intuitively Martin Kohlstedt feels his way through this body of wood, felt hammers and steel strings. The young composer, who grew up in the forests of Thuringia, doesn't just put on an anonymous fingerplay - he perpetually opens himself up with each and every moment, with every stroke of the keys. It's an attempt to create something close and personal beyond sophisticated classics or artificial pathos. Kohlstedt isn't reenacting a play; he's holding a musical conversation with his instruments. At times he might even lose his self-control and get carried away. Particularly in a concert setting, one might take note of this kind of aggressive straightforwardness, perhaps making him seem vulnerable. If you were standing off to the side, you could even find it cheesy. Nevertheless, the argumentation between character and piece is so fierce, that you just can't get around it. Consider yourself lucky under these circumstances - because that's exactly what Martin Kohlstedt needs, this soundbox, his audience.
This exchange was captured within his two albums "Nacht" (2014) and "Tag" (2012) (Night and Day respectively), disputed with other artists voices in the form of two corresponding rework EP's and published by his own label "Edition Kohlstedt". Besides solo performances, he was a part of the electronica bands Marbert Rocel and Karocel and also does scores for motion pictures.
RELEASES
Tag (2012) Tag Remixes (2013) Nacht (2014) Nacht Reworks (2015)