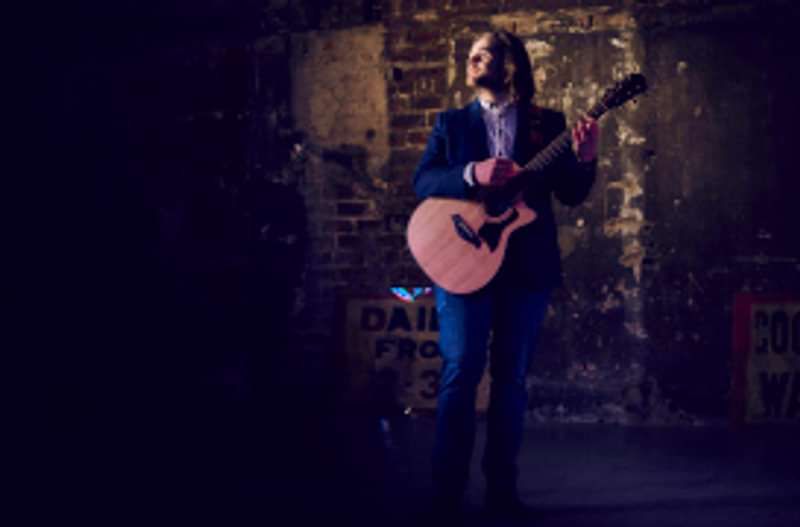 New College Lanarkshire Showcase
New College Lanarkshire's HND Music students are set to perform a night of vintage/swing/jazz covers of modern day pop songs. This comes at the end of a fantastic year of success for the New College Lanarkshire music courses who have held host to a string of successful students including Adam Warrington from Yungblud and Lewis Capaldi.
Retrovertigo
Retrovertigo are a dynamic seven piece band covers band, performing contemporary music in a jazz and swing style.  Their authentic vintage sound combined with irresistible pop hooks will appeal to fans of acts such as Post Modern Jukebox and Vintage Explosion. The band's versatile vocals and musicianship are guaranteed to entertain audiences with a diverse set incorporating laid back lounge, doo-wop and dancehall sounds.  
Picturesque
Picturesque is a seven piece act which will take you through the motions of various different thrilling dynamics throughout the course of the listening experience. Each member holds a strong role in bringing a successful sound to the act, ensuring that the quality is as good as it can be. Between the mix of piano and bass with the striving drums pushing the band forward, making the guitars fold in to the sound effortlessly with the grace of vocals which build into a powerful wave during many points. The experience will certainly leave you with something to remember so be sure to catch the bands performance.
Gordon Robertson
Gordon Robertson is a Scottish singer/songwriter whose jazz tinged acoustic pop is fast finding fans among connoisseurs who rightly see the connection between Tony Bennett and Jason Mraz, Ella Fitzgerald and Jack Johnson.
"We very much loved the smoothness and ease of his voice" - Jackie Jackson (The Jacksons) and Edele (B*Witched)
26 year old Gordon grew up in Edinburgh in a musical family and started his musical education early. Singing as a chorister since the age of 7, followed by stints in musical theatre, Gordon is also a proficient guitarist, pianist, 'cellist and drummer.
Gordon's rich, warm tenor voice sets him apart from many of his contemporaries, equally at home delivering a stylish jazz standard, and a powerful, belted pop anthem. An accomplished songwriter, his song Vodka Lemon Lime won the OE International Song Competition in 2016. Gordon performs regularly in clubs across the UK with his band, clocking over 100 performances in 2017 alone.
Gordon Robertson is set to release a string of singles with London-based production/management company The Animal Farm. The first, titled 'Vodka Lemon Lime', is a charming earworm of a debut from a multi-talented young musician. It came out on July 27th 2018 and can be heard.
Gordon will be joined by accomplished session guitarist Conor Smith for what's set to be a fantastic intimate set.
Line Up
New College Lanarkshire Showcase