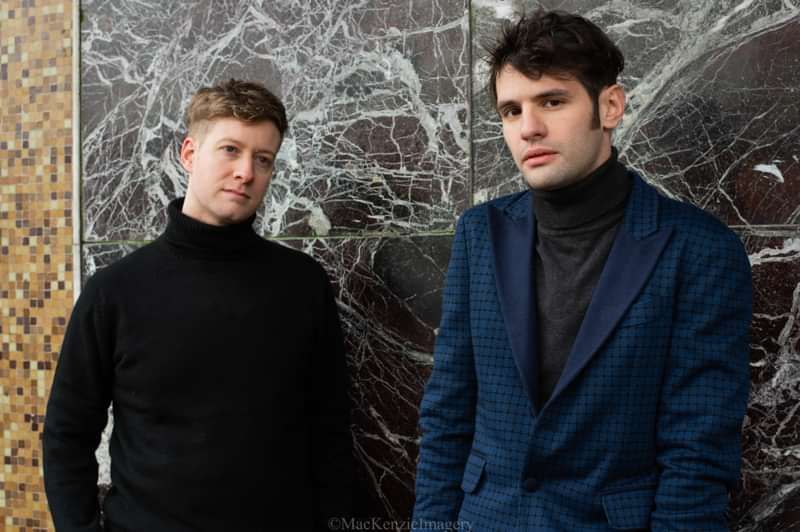 Ophelia Lies
+ Le Scimmie Sulla Luna + Vast Blue Veil + Playontape
£5
Entry Requirements: 18+
Ophelia Lies + Le Scimmie sulla Luna / Vast Blue Veil & Playontape 17 November 2019 Tickets On Sale Now > https://bit.ly/2nRpKEA
Ophelia Lies are an Electro-Pop Duo, a Scottish-Italian act that comprises Thomas Brumby and Eugenio Dubla. Ophelia Lies formed in late 2018, and released their debut single,
Riverside, on Become One Music, in April 2019, to critical acclaim, being listed as Artist of the Week by The Scotland on Sunday and receiving airplay. Ophelia Lies played a series of live shows at iconic Glasgow venues, such as the 13th Note, Oran Mor, The Old Hairdressers Broadcast, and Sofar Sounds Glasgow, before releasing their second single, Shadow of the Big Hand, in August. With the release of their second single, the duo embarked on a debut summer tour, playing a series of shows in Puglia, in the South of Italy. The pair have recently returned to Glasgow, playing their first headline gig at the Hug and Pint, on 12th September. The band will be heading off on their first UK tour in November, taking their music to Manchester, Newcastle, Edinburgh and Glasgow, before performing at a 432 Presents Artist Showcase in January 2020.
Ophelia Lies write and perform huge electro pop songs, with beautiful harmonies, earworm hooks, and raspy synths. Catch them and their music out live or online!
Vast Blue Veil are a dark-indie four-piece based in Glasgow. Their sound is driven and dark, ethereal and heavy, with splashes of sapphire blue and blood red. Founded by Athenian front-woman and pianist Villy Karagouni and Glaswegian guitarist Martin Stuart Taggart, the band features Richard Anderson on bass (@thestrangebluedreams) and Riki Hobkirk on drums (@thecolonyuk). With controlled ferocity and heightened melodicism, they stretch their musical muscles through layered textures and intricate harmonic patterns. (Danai Molocha @rocketsinsolitude, www.danaimolocha.com )
Following a well-received band debut late 2018, Vast Blue Veil released their first single, 'Fallen Silken Night', and video (videography by @MoonstruckOnClydeside; art direction by @GemmaDaggerPhoto) on Oct 3rd 2019 in Stereo. "Fallen Silken Night" was recorded at Chem19 Studios and mastered by Grammy award-winning Steven Fallone (The Strokes, War on Drugs).
Line Up
Ophelia Lies are a new electronic pop duo featuring Thomas Brumby and Eugenio Dubla. The pair create exciting and energetic tracks that will stick in your head. Ophelia Lies are signed to Become One Music and are releasing their first two singles in 2019. Ophelia Lies are new and fresh and right at the start of their journey, and looking to make waves in 2019.