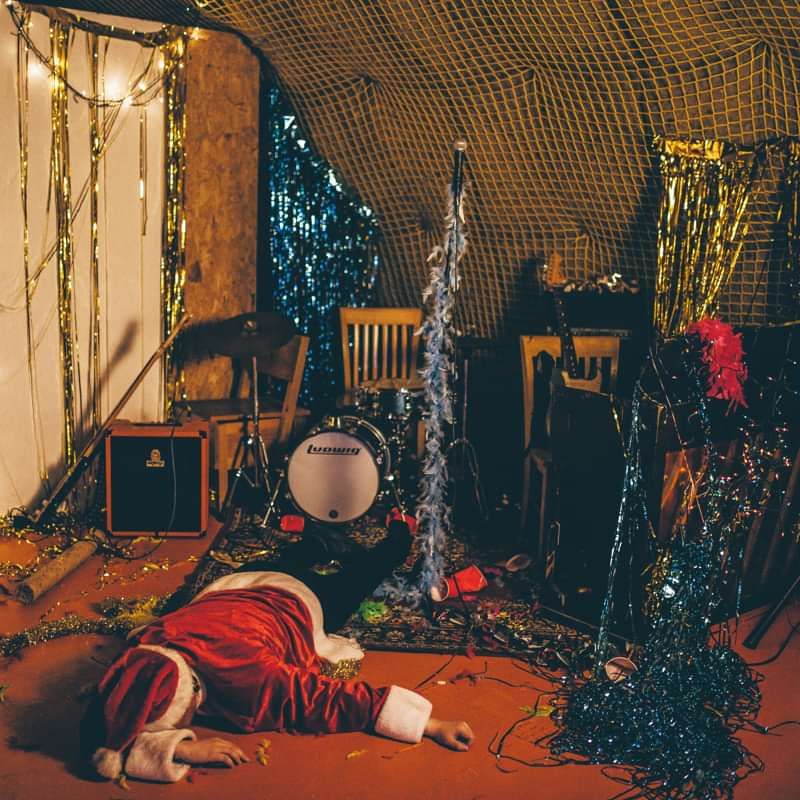 Quinny
+ Nicol and Elliott + Linzi Clark + velcrolove
Quinny
Quinny is a Paisley born, London based singer/songwriter. Following the success of 2018's 'Seasons Greetings from the Grotty Grotto' EP Quinny returns with more music and moans for 2019's festive season. For fans of The Big Moon, Conor Oberst and Weezer.
Nicol and Elliott
A musical collaboration of chance, Nicol & Elliott formed as a result of Andrew (Nicol - Guitar and vocals) asking Rachel (Elliott - Fiddle and vocals) to accompany him for a one-off show at Celtic Connection in January 2018. Known to each other through common connections within the Glasgow music scene, Nicol & Elliott began rehearsing with 2 months until the show. It soon became apparent that a songwriting collaboration was occurring, leading Andrew's more indie influenced songwriting towards more folky ground.
The overwhelmingly positive response to their harmony-driven, Americana-infused Celtic Connection performance encouraged Nicol & Elliott to continue with their musical venture. Ryan Wilson and John Houston were recruited on drums and bass respectively and work began almost immediately on writing and recording a debut album.
Nicol & Elliott have gone on to play support slots for legendary Glasgow jam-rock outfit Thrum and emerging alt.folk starlet Annie Booth and are rapidly developing a reputation as a captivating live act.
"...their unique blend of fiddle, acoustic guitar and perfect harmonies, their set is well received by the packed audience. A fine performance from Nicol and Elliott...and on this showing have a strong future ahead." - Rave Child
Their debut single, the bluegrass-tinged, self-produced "Wish You'd Stayed Away", was released on 29th March 2019 on iconic Glasgow record label Electric Honey. The single has enjoyed radio play on stations throughout Scotland including BBC Radio and Jim Gellatly's Amazing Radio show. Jim Gellatly also named "Wish You'd Stayed Away" as his "Track of the Day" soon after it's release.
"an excellent ditty that...succeeds in every area, from the marvellous dual vocals, to the enthralling melody, and right down to the memorable chorus." - Small Music Scene
Nicol & Elliott's follow-up single, "Sweet Downfall" is due for release in the Autumn of 2019 on Electric Honey.
facebook.com/nicolandelliottmusic
Linzi Clark
Acoustic folk pop songwriter from Paisley and one half of electronic duo D R I F T.
velcrolove
A Scotsman, Englishman and a Welshman started a band called velcrolove but the Englishman got stopped at the border cause a that f**kin accent so they recruited Gary Stuart from Netherhill Crescent to replace him for a bit. For fans of Villagers and Fionn Regan.