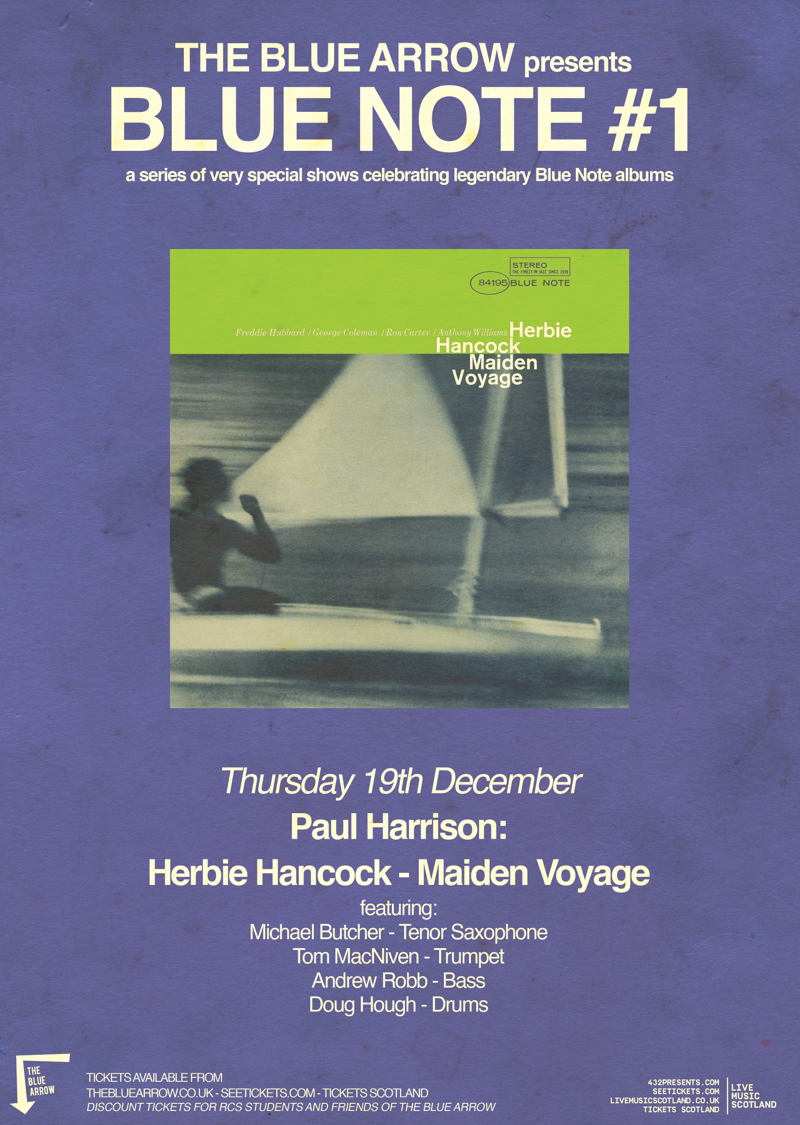 Paul Harrison: Herbie Hancock - Maiden Voyage
Following the popular 59:60 series celebrating key Jazz albums from 1959, The Blue Arrow Jazz Club turns the spotlight on the legendary Blue Note Records. Unquestionably one of the most recognisable brands in the history of Jazz, Blue Note Records has been a guiding light since opening in 1939 and has been home to some of the most popular and essential works by true icons of the genre across eight decades.
Kicking off our celebration of this true Jazz institution, Paul Harrison pays tribute to Maiden Voyage - a career-defining record from an undisputed musical icon, Herbie Hancock.
Join Paul and acclaimed local musicians Michael Butcher (Tenor Sax), Tom MacNiven (Trumpet), Andrew Robb (Bass) and Doug Hough (Drums) as they take us on a memorable journey across the high seas, to visit one of the finest Jazz records of all time.
Line Up
Paul Harrison: Herbie Hancock - Maiden Voyage