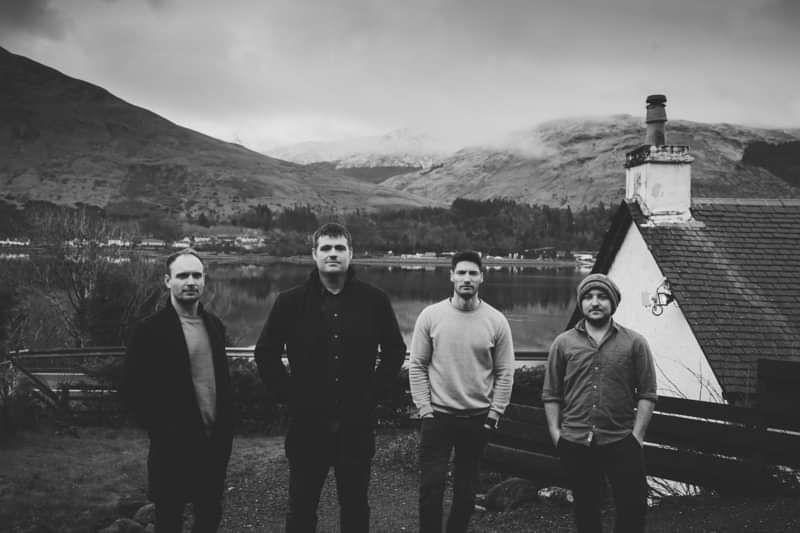 Celtic Connections presents:
Celtic Connections: Wrest
+ Maz O'Connor
SOLD OUT
Entry Requirements: 18+
"Fans of Frightened Rabbit and The National will love Edinburgh's wrest" "A band on a roll with sold-out shows" "Coward of Us All" - BBC Radio Rapal Album of the Week
wrest is a Scottish indie band making music from Edinburgh's Old Town. Born in 2018, wrest burst into life with debut single 'Adventurers', quickly attracting a vocal live following.
Follow-ups 'Hope Springs' and lead single 'Human' brought further acclaim, with debut album 'Coward of Us All' (BBC Radio Rapal Album of the Week) launched to strong critical reception in May 2019.
A string of sold-out live dates followed, including Glasgow, Edinburgh and Lerwick, Shetland, marking wrest as one of Scotland's most exciting emerging live acts.
Combining soaring guitars with layered lyrics and heartfelt melodies, the sound is reminiscent of bands like Frightened Rabbit, The National, Idlewild and We Were Promised Jetpacks. "
Line Up
Celtic Connections: Wrest
Singer-songwriter based in London. 'Maz O'Connor's ace, apart from her remarkable songwriting talent, is her captivating voice ****' Q Mag
Her songs are always beautifully crafted, and range from intimate love stories, to epic creation stories, with the occasional tragedy told beyond the grave thrown in. She accompanies her uniquely pure voice with guitar, tenor guitar, piano and sometimes shruti box.
Still only 25, she has been touring around the U.K. And abroad for almost 3 years now, and her relaxed and easy charm with her audience makes for a gig that's both moving and uplifting. It's this reputation as a brilliant live performer that has led to support spots with David Grey and Thea Gilmore.
Her latest album 'The Longing Kind' was released in February and is her most accomplished yet. Compared to Joni Mitchell by The Guardian and given 5 stars by Songlines, 'The Longing Kind' is O'Connor's work maturing into something brave and beautiful.
"BBC Performing Arts Fellowship graduate Maz O'Connor is a real find, fusing influences from the past (Joni Mitchell) with those of the present (Bon Iver) to concoct a dazzling array of part electric, part-acoustically crafted folk that occasionally borders on the experimental." (Drowned in Sound)
'A perfect blend of youthfulness and gravitas ****' The Observer