From Night 'Till Morning - An LNFG Showcase
Sister John + Mt Doubt + Zoë Bestel + Mark W. Georgsson + Nicol & Elliot
£15
Entry Requirements: 18+
Our 4th showcase in as many years. John Sister John, Mt. Doubt, Zoe Bestel,, Mark W. Georgsson and Nicol & Elliott plus some late night shenanigans. Tickets will go live on 01.10.19
Line Up
Formed in 2015 as the project of frontman Leo Bargery, Mt. Doubt has evolved musical arms and legs into a multi instrumental alt-rock / dark-pop band with comparison made to The National, Nick Cave, and The Twilight Sad.
Sophomore album In Awe of Nothing was released via Scottish Fiction to critical acclaim, receiving praise from the likes of The Herald, The National, The List and The Skinny. Radio airplay followed on BBC 6Music, BBC Radio Scotland, KEXP, XFM, and Amazing Radio, as well as playing two live sessions for BBC Radio Scotland.
Tipped as one of BBC Radio Scotland's Vic Galloway's 'Top 25 Scottish Artists to Watch' and described as "a massively distinctive new voice in Scottish music" by BBC Radio Scotland's Roddy Hart; 2017 was a year of further development with the release of two new EP's, The Loneliness of the TV Watchers and Moon Landings.
Live the band have been praised for their energetic and atmospheric performances at T in the Park, Belladrum, Brew at the Bog, ButeFest, and XpoNorth. Recent supports slots include high profile bands such as We Were Promised Jetpacks, Errors, Admiral Fallow, and White Lies.
"Rich emotive song writing." – Vic Galloway, BBC Radio Scotland
"There's no denying Bargery's ability to create atmospheric indie-pop with delicate and sinewy melodies." – The Herald
"Immediate comparisons will be drawn with The National." – The National
"Fuses a charming Edwyn Collins baritone with flavours of The National's anthemic mid-life trepidation and Springsteen's way with an everyperson guitar riff and chorus" – The List
"Leo Bargery has a voice like caramel, with just a hint of something grittier alongside. He croons his way through the record with a seductive nonchalance" – The Skinny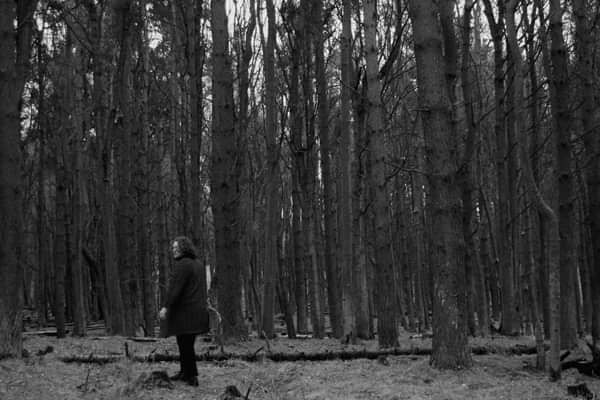 Ethereal vocals, poignant melodies and stirring lyrics describes award winning nu-folk singer/songwriter and musician, Zoë Bestel, hailed as one of the countries most exciting emerging talents.
With her first EP, 35 Missed Calls - released in 2012, when she was just 14 – reaching number three in Amazon's folk chart, and two years later her self released debut album, Sir Lucas and the Moon, awarded Album of the Week by the Scottish Daily Record, she is winning admiration both from national press and the wider folk scene, having been invited to support such artists as The Peatbog Faeries, Emily Smith, Paul Brady, Bella Hardy and Snow Patrol's Nathan Connolly.
As well as numerous BBC radio performances, Zoë has also played at leading festivals including Celtic Connections, Edinburgh Fringe Festival, Cambridge Folk Festival, Stonehaven Folk Festival, Orkney Folk Festival, and headlined The Ukulele Festival of Scotland.
"Audiences are fast catching up with the fact that, in Bestel's hands, the ukulele shrugs off its stereotypical comedy baggage and becomes the instrument of choice for one of Scotland's most fascinating young singer-songwriters."- The National
Website | Facebook | Youtube | Twitter | Soundcloud
Contact bookings[at]zoebestel.co.uk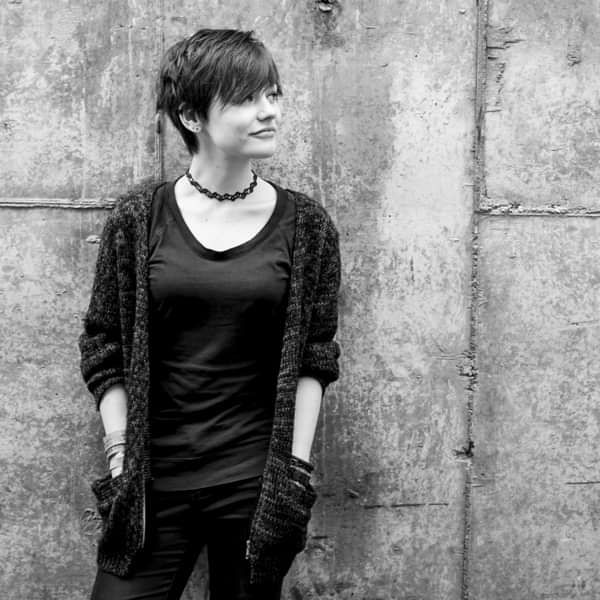 Mark W. Georgsson is a singer/songwriter and multi-instrumentalist from Glasgow, Scotland. He released his debut album, "Faces And Places" in January 2017 with a sold out show at the world famous Celtic Connections festival.
The album was recorded between Edinburgh, Mull and Reykjavik with a revolving door of friends and musicians and was also produced by Rod Jones of Scottish indie band Idlewild. The result is a mix of Alternative Folk/Country/Americana and Celtic ballads with a touch of Nordic vibe.
Georgsson, toured the album throughout 2017 including a Scottish Highlands & Islands tour last Summer.
Georgsson's latest release was a self penned Christmas single, "Dance (Around The Fake Fir Tree)" which was released on December 1st 2017 and was recorded over in Reykjavik and produced by Arnar Guðjónsson from the cult Icelandic band Leaves.