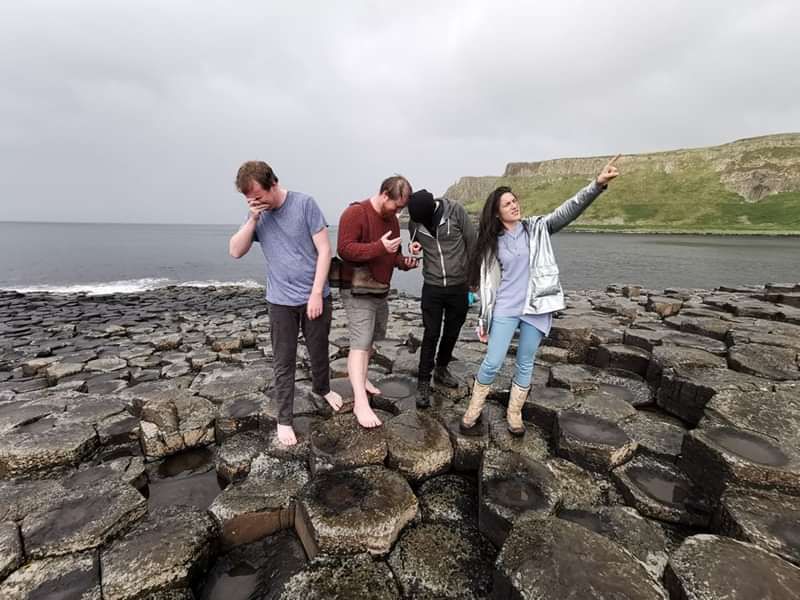 IVW: Yoko Pwno
£7
Entry Requirements: 18+
The Blue Arrow & Independent Venue Week Presents IVW: Yoko Pwno + Guests 02.02.20
Fronted by the twin fiddles of whisky-fuelled folk maestro Lewis Williamson and classically trained RCS graduate Lissa Robertson, Yoko Pwno deliver a joyful fusion of original folk tunes, showstopping vocals and quirky electronic beats.
At the back of the stage, drummer Ali Hutchison and producer Calum Cummins are equally at home referencing dance crossover acts like Disclosure and Red Snapper as they are producers like Bonobo, Matthew Herbert and Neil Landstrumm.
After releasing their debut album 'Artefacts' via Skye Records in 2019, Yoko Pwno spent the summer on the road all over the UK. In the autumn they retreated to the studio to record the first in a series of follow-up EPs as they seek to develop their sound and live show.
'Elastic Pwno Band volume 1', the first in a series of mixtapes based around collaborations and remixes, is available - right now -exclusively through Skye Records.
Line Up
Yoko Pwno are a Celtic/Techno crossover band from Edinburgh. The brainchild of 4 young players who met on the cities' diverse music scene, they feature the talents of a classically trained wedding singer (Lissa), a fiddle playing acrobat (Lewis), a techno-loving dance music producer (Calum) and a self confessed 'gear nerd' drummer (Ali).
They bonded over a shared love of whisky, wild places and raves in the woods. Their music is a genre violating mixture of fiddles, drums, reels, basslines and breakbeats, and has been compared to 'Underworld playing a ceilidh... on Mars'.
Their influences include traditional acts like fellow Scots Shooglenifty and Martyn Bennett through to dance/electronic groups like Daft Punk, The Prodigy and Boards of Canada.
Yoko Pwno are currently recording their debut album with producer Iain Copeland (Sketch, The Peatbog Faeries). It will be released on Skye Records in Spring 2019.